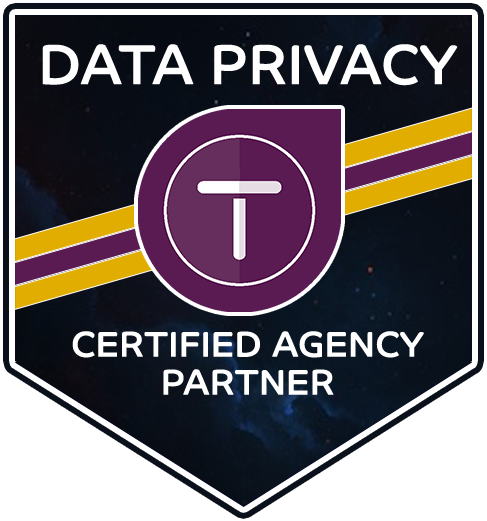 What is a Privacy Policy?
A Privacy Policy helps website owners comply with privacy laws by providing specific disclosure requirements such as how their website collects, uses, and discloses personally identifiable information and more.
Why modern websites need a Privacy Policy
Today's modern websites are built to provide a great user experience and motivate prospective customers to reach out and inquire about what you have to offer. This is done through the use of tools such as contact forms, website analytics, and more.
Contact forms ask users to submit their 'name' and 'email', which are examples of personally identifiable information. When a website uses analytics, it collects each visitor's IP address and shares that personally identifiable information with third-party data analytics providers. These are just a few examples of the many ways websites collect and share personally identifiable information.
What laws require websites to have a Privacy Policy?
If your website has a contact form, an email newsletter signup form or collects Personally Identifiable Information (PII) from visitors in other ways, you need a Privacy Policy. In fact, there are many laws that require websites to have a Privacy Policy:
California Online Privacy Protection Act of 2003 (CalOPPA) – a privacy law that applies to any website that collects the PII of California residents;
California Consumer Privacy Act (CCPA) – a new privacy laws that protects the PII of California residents;
General Data Protection Regulation (GDPR) – a privacy law that protects the PII of European Union residents and applies to businesses outside of the European Union as well;
Nevada Revised Statutes Chapter 603(A) – a recently amended privacy law that protects the PII of Nevada residents;
And more.
New privacy laws affecting websites are being proposed and passed In the United States, more and more states are proposing and passing their own privacy bills, which would require websites to have an updated and compliant Privacy Policy or face steep fines. We monitor these privacy bills for you and update your Privacy Policy whenever privacy laws change.
Penalties for non-compliance
The collection of personally identifiable information is regulated under multiple privacy laws. For example, in the US, there are four state privacy laws that can apply to businesses, regardless of their location, and fines for non-compliance start at $2,500 per "infringement" (per website visitor). Each of these privacy laws has specific disclosure requirements that have to be added to your Privacy Policy to be compliant.
Google requires your website to have a Privacy Policy
Outside of the legal requirements, Privacy Policies are required to use popular third-party tools. For example, a website utilizing Google Analytics is required by Google to have a Privacy Policy. You can find this requirement within section 7 of Google's Terms of Service: https://marketingplatform.google.com/about/analytics/terms/us/
FREEBIE: Small business compliance guide
Privacy may seem like an intimidating topic, but there are some easy steps you can take today to work towards privacy law compliance. Check out our complimentary small business compliance guide which will teach you best practices on how you can comply with privacy laws.
Need a Privacy Policy?
Here at In Transit Studios we use Termageddon for our Privacy Policy solution. Termageddon is a comprehensive Privacy Policy generator that notifies us when privacy laws change and can even push automatic updates to our website policy pages when new disclosures are required. The company was cofounded by the Vice Chair of the American Bar Association's ePrivacy Committee who has actually helped governing bodies write privacy laws! If you don't have a privacy attorney to constantly update your Privacy Policy, contact us today and we can help you set up a Termageddon account so you can add an auto-updating Privacy Policy to your website today!
Get a policies for your websites
Contact us about setting up privacy policies, terms of use, disclaimer, and accessibility policy pages on your website.