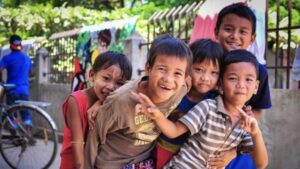 We are proud to be a leader among socially responsible companies in the online services and marketing industry.
Our company mission is simple. We exist to leverage marketplace success to honor God, others, and our team. Our primary expression of this mission is to support building forever families for orphans is a unique kind of corporate social responsibility, and we're proud to be a small part of the solution to the global orphan crisis.
Families pursuing adoption quickly learn that it's expensive. But the need is great. So many children are orphaned worldwide, and their lives would be forever changed if they were adopted into forever families.
You can learn more at our families 501(c)3; Achieve Adoption
Thank You,
Eric Dingler,
Owner/CEO of In Transit Studios