The Digital Marketing blueprint
Here's The Perfect Marketing Solution If You Want More Qualified Customers
(even if you don't understand how digital marketing works)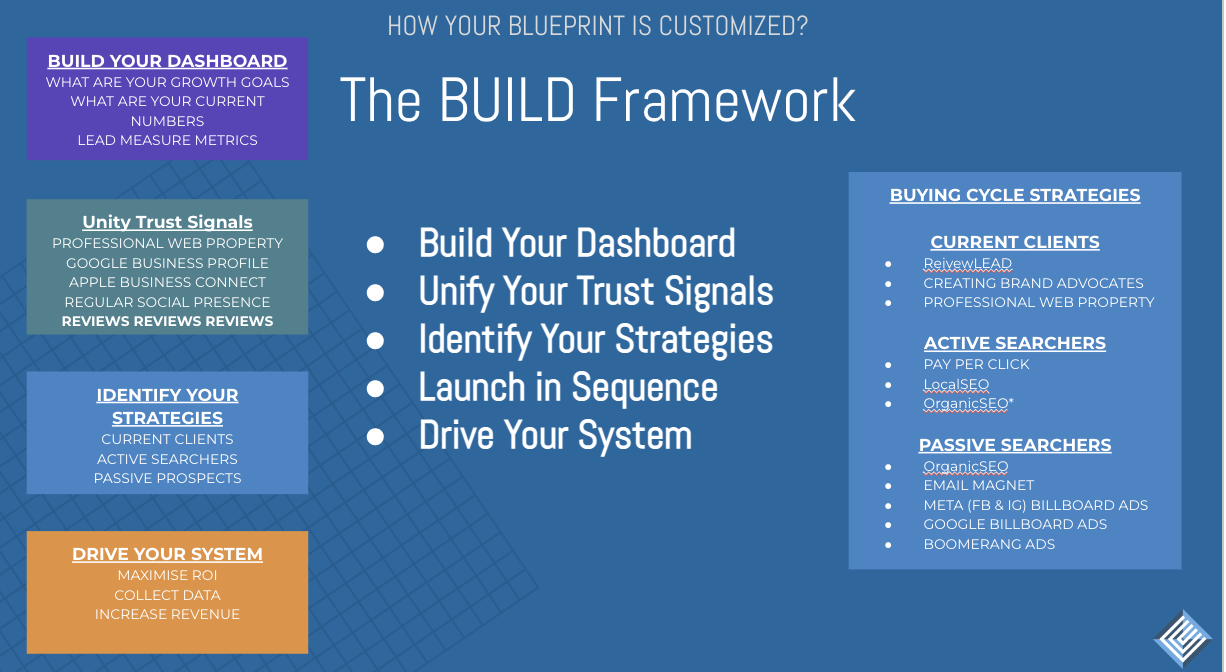 Your Business Marketing Roadmap For 2023... And Beyond, Starts Here
The Digital Marketing Blueprint has helped business owners across the USA. 
Here Are 3 Jaw-Dropping Strategies You'll Receive
In Your Customized Marketing Blueprint
Websites That Get You New Customers
Would You Send Your Most Ideal Customer To This Ugly Store Front?
The Trust Tipping Point: Your prospect is on a different journey before they trust to spend money with your business. But, there is a way to speed up the process.
Engaging & Focused: Your website needs to be inviting, engaging and focused. Your website should speak to your ideal customer, not everyone that "might" buy.
Optimized & Authentic: If you want more customers, the best websites are highly optimized for Google and only use professional photos. We'll teach you the formula needed to make your website become your top salesperson.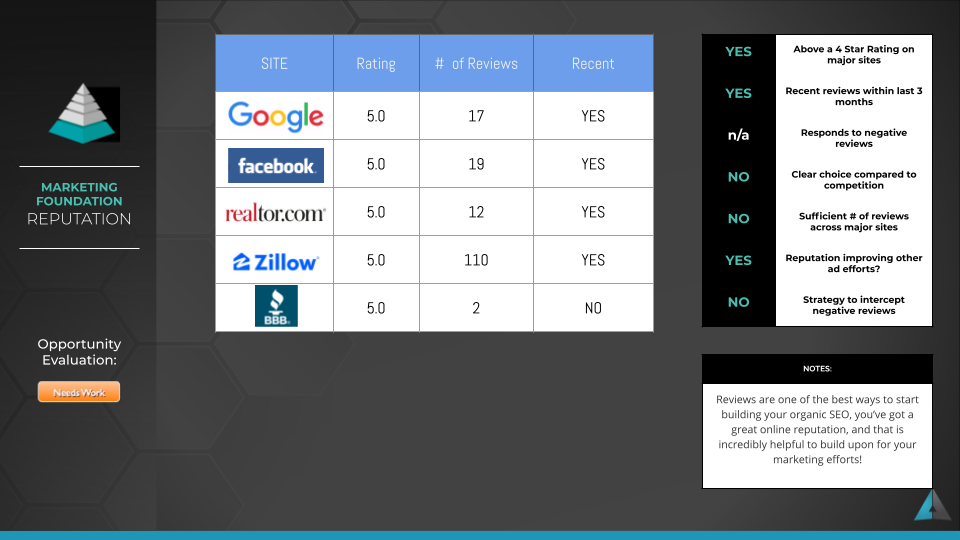 Reputation Management
Take Control of Your Company Reputation With Our Patented ReviewLead Technology
5 Star Business Reviews: We'll help you increase your business reviews… overnight.
​Aggregate Other Review Sites: We'll show you all of the OTHER reviews your business has… that you didn't even know existed.
Competitor Reviews: You'll see how your business stacks up against your competition with positive and negative reviews.
Google Geo Grid 
Learn How Your Business (and your competition) Stacks Up With Google

Get Found More On Google: This proprietary tool shows how your business displays on Google when prospects search for your company.
Competitor Sneak Peak: Do you want to see how your competitors show up on Google? Do you want to get an edge on them? This tool will help you achieve that… and more!
Get In Front of More Prospects: We'll show you how you can get in front of more of your ideal prospects too.