The Team
Every client works with Josh - but there's a team in place to help chip in when needed.
Josh formed In Transit Studios in the fall of 2010 as a freelance graphic design business. What started as design projects on the side quickly became full time work. While growing the business, Josh began the Digital Design & Graphics program at Columbus State Community College, eventually graduating in 2013.
Since the start, In Transit Studios has serviced over 200 clients and has handled projects ranging from small print design like business cards and brochures, to branding companies from the ground up, to redesigning websites and launching complex, large web presences. Josh now acts as creative director overseeing all projects and has a hand in every design or build. His technical skill sets include the entire Adobe Creative suite from Photoshop, Illustrator, In Design and more. His eye for design and layouts are accompanied by advanced knowledge in HTML, CSS and WordPress. He also serves as a consultant for all clients in helping with their design, web and brand marketing strategies.
When not running In Transit Studios or working on projects, Josh loves spending time with his girls (Emilee and Daisy Lou) along with spending time with family and friends. He also enjoys playing tennis, drumming, music, running and is a big supporter of the Columbus Blue Jackets. To find out more and hear the whole story, get to know Josh.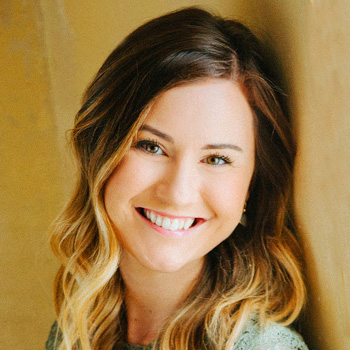 Emilee and Josh were married in the Spring of 2015 while Emilee was working as a unit coordinator for Mt. Carmel West Medical Center in Columbus, Ohio. With previous experience as a catering coordinator and store manager, Emilee possesses a knack for administrative services and has a very acute attention to detail. She joined In Transit Studios along side Josh in the summer of 2015 as administrative director.
Emilee handles many of the day-to-day administrative duties of In Transit Studios and assists with many areas including invoicing, printing orders, bookkeeping, client site management, content management and more.
She enjoys spending time with family and friends, hosting dinner parties, decorating, shopping and relaxing while watching a good show or movie. She has a real passion for children and is excited about one day becoming a mom.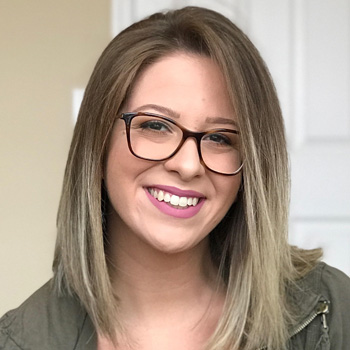 Jackie is a 2016 graduate from Youngstown State University, where she earned her BFA in Graphic + Interactive Design. Jackie moved to Columbus, OH in February 2017 with her husband, and she is loving this new adventure. Since relocating, Jackie has worked with Mount Carmel Health Systems, Big Lots, and has recently joined the InTransit team!
Jackie is a go-getter and is always on the lookout to further her skill-set and excel in the design world. She has experience in both print and digital design, so she knows her way around Adobe Creative Suite. Some other skills Jackie has include: package design, logo design, branding, and a bit of web design and photography.
When she's not working, Jackie enjoys spending time with her family and watching the Ohio State Buckeyes. She loves to keep up with the latest Netflix shows, and she quotes movies ALL the time. Jackie is also currently on a quest for the perfect cup of coffee.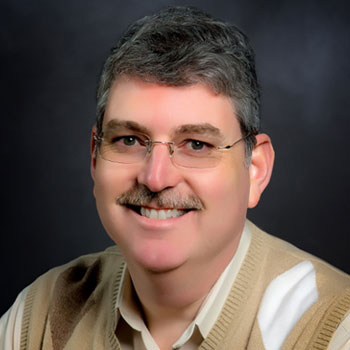 Pat became a partner of In Transit Studios in early 2015 and is the "go to" for all things SEO, Database work and more. In a world of dog eat dog competition, particularly in the web design field, Pat stands out as someone who is honest, forthright and works with the upmost integrity and desire to help not only his clients, but his associates around him. This has led to a very successful trade of value and skill sets between him and In Transit Studios.
As the owner of O.T. Web Designs, LLC, Pat has handled and managed the needs of small businesses ranging from site designs, backend portals, advanced SEO campaigns and more. Pat has been an invaluable asset to In Transit Studios with his knowledge of cpanel platforms like phpmyadmin and mysql. His knowledge of SEO, Google Analytics and Google Web Masters help achieve results for business wanting to get found online. Josh and Patrick have collaborated on several projects and have handled everything from sites with basic SEO packages to advanced backend platforms with user registrations and more.
Dan is a web developer based in London, England. He runs a freelance web business called Ping Labs and is also the head of digital at VelStar. He's worked for all kinds of businesses in the digital world and has been part of some massive projects including reshaping industry banking giant HSBC's digital presence, mobile development for an online gaming company which generated them millions in extra revenue and a website relaunch of the UK's biggest product testing and consumer action company.
Accompanied by his advanced expertise in CSS, PHP, HTML and other web languages, Dan is also a certified Shopify expert and collaborates on all e-commerce related work. Dan has also worked closely with Josh on many projects in the areas of coding and development since the spring of 2015 and is a value member to the team when needed.
When he's not working with Josh and building online businesses for his clients, Dan loves to – spend time with his wife and family, enjoy great food and drink and follow the other main love in his life – football (soccer to the rest of the world). How did Dan and Josh meet? That's a story for blog post one day…stay tuned.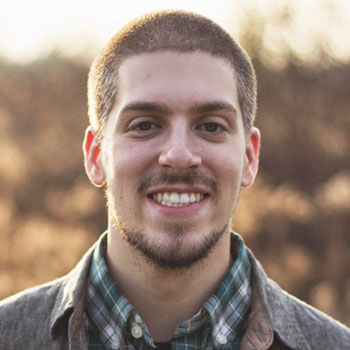 Micah is freshly graduated from Kent University and is now beginning is career as a graphic designer with his freelance business. Micah began working with Josh as a sub contractor in the beginning of 2016 and is now the "go to" for assistance with graphic design, brand design and print work. Along with a strong attention to detail and many skills in the area of brand and design, Micah brings a strong work ethic, quick response time and willingness to learn and grow on every project.
Some of Micah's skills include: Adobe Creative Suite, Brand Identity Design, Brand Strategy, Print Design, Packaging Design, Illustration, Logo Design, Marketing, Web Design, and Photography.
When he's not designing, Micah enjoys long walks in the woods with his wife, biking, sushi, coffee, craft beer, the beach and coming up with new business ideas.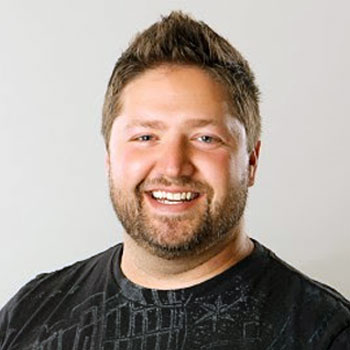 Wes is first and foremost a devoted husband and father as well as an accomplished musician, graphic and web designer, and certified Apple Final Cut Pro video editor. By day he works as a full-time minister at one of the most exciting churches in Northeast Ohio, NewPointe Community Church. By night he works for his freelance clients!
Wes brings experience with all things web including advanced knowledge in CSS, HTML, WordPress and other web platforms. He offers an amazing attention to detail and professionalism with every project he works on. His skill sets and experience are incredibly valuable and we're excited when we're able to collaborate together.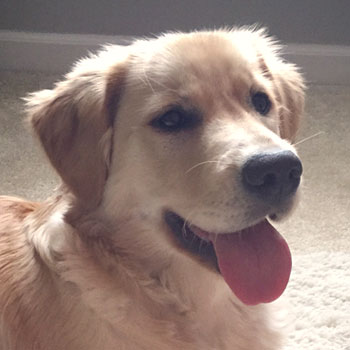 Daisy Lou was added to the Hall family in December 2015 and quickly joined the business as Customer Relations. Though she's been caught sleeping on the job numerous times, she has retained her position due to her undeniable cuteness and adorable features.
When Daisy's not attending to customer's needs and filling up Facebook feeds with pictures from her owners, she can be found playing with her favorite toys, chewing on miscellaneous items or getting her beauty sleep.