The Team
Every client works with Josh - but there's a team in place to help chip in when needed.
Josh formed In Transit Studios in the fall of 2010 as a freelance graphic design business. What started as design projects on the side quickly became full time work. While growing the business, Josh began the Digital Design & Graphics program at Columbus State Community College, eventually graduating in 2013.
Since the start, In Transit Studios has serviced over 200 clients and has handled projects ranging from small print design like business cards and brochures, to branding companies from the ground up, to redesigning websites and launching complex, large web presences. Josh now acts as creative director overseeing all projects and has a hand in every design or build. His technical skill sets include the entire Adobe Creative suite from Photoshop, Illustrator, In Design and more. His eye for design and layouts are accompanied by advanced knowledge in HTML, CSS and WordPress. He also serves as a consultant for all clients in helping with their design, web and brand marketing strategies.
When not running In Transit Studios or working on projects, Josh loves spending time with his girls (Emilee and Daisy Lou) along with spending time with family and friends. He also enjoys playing tennis, drumming, music, running and is a big supporter of the Columbus Blue Jackets. To find out more and hear the whole story, get to know Josh.
Jonathan began to work with Josh and In Transit Studios in early 2018. He has a passion for web design and design in general. He began playing with Photoshop in 2002 as a hobby, and in 2006 decided to attend a college course in Digital Media Arts at Seneca College in Toronto, Canada.
Jonathan brings an eye for design, with high attention to detail and functionality. He is always looking to enhance his skills and knowledge, and enjoys to be involved and contribute to the community. Jonathan values work that has a positive and meaningful impact in people's lives on a personal and professional level.
Originally from Montreal (a habs fan but we won't hold that against him) he now resides with his wife in Australia. When he is not designing, Jonathan and his wife Suzanne teach classes on mindfulness and meditation in the evenings three to four times a week. They enjoy going for walks in nature, spending time with friends and family, discovering new areas in their city, a nice cup of coffee, a game of chess and enjoying and learning from what life may offer.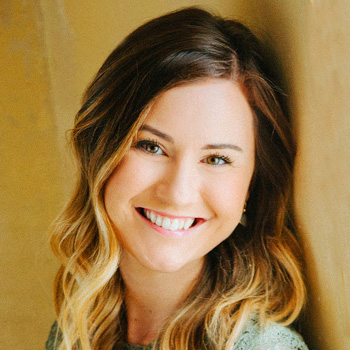 Emilee and Josh were married in the Spring of 2015 while Emilee was working as a unit coordinator for Mt. Carmel West Medical Center in Columbus, Ohio. With previous experience as a catering coordinator and store manager, Emilee possesses a knack for administrative services and has a very acute attention to detail. She joined In Transit Studios along side Josh in the summer of 2015 as administrative director.
Emilee handles many of the day-to-day administrative duties of In Transit Studios and assists with many areas including invoicing, printing orders, bookkeeping, client site management, content management and more.
She loves being a homemaker and a stay-at-home-mom, spending time with family, hosting dinner parties, decorating, shopping and relaxing while watching a good show or movie.
Robson started collaborating with Transit Studios in late 2018. His passion lies in graphic design and Illustration as well as web design. He started drawing as a small kid and never stopped! As a teenager, he attended a formal course in drawing and illustration; later on, he expanded his skills to an Advertising Degree at UNIP University in Brazil. He worked for many years as an Art Director in the industry and as a freelancer illustrator before migrating to Australia in 2007, where he kept his craft by running his own business. He also taught Drawing, Multimedia and Animation at Qantm College and TAFE.
Owner of ROBJOB Art, Robson brings his graphic design skills to life by developing logos, branding and general print or digital material such as brochures, PDFs, posters, etc. He also applies illustration to develop brand mascots, animated videos, infographics and other marketing projects. His focus is on creating beautiful, engaging design that brings results. He enjoys collaborating closely with clients, understanding their needs for the best possible outcome.
When he is not working, Robson keeps drawing as a hobby. He likes using both digital and traditional tools, from Photoshop to watercolors and pencil. He and his wife also love going out in nature, practicing meditation and enjoying time together with their friends.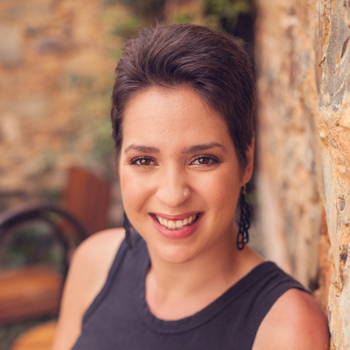 Noëlle rolled into the world of web design because she had an idea for an online shop. So, the first website she ever built was a WooCommerce website that allowed vendors from all over the world to ship directly to her customers. Woo has been her thing ever since.
Continuous self-education is important to Noëlle and she loves reading what the experts have to say on conversion optimization and UX with her espresso in the morning. She wants to know what makes potential customers tick. Other than working on eCommerce sites, Noëlle also enjoys writing CSS and digging around Google Analytics data in search for new opportunities.
After immigrating to South Africa in 2012 and living there for a good couple of years, Noëlle now enjoys the digital nomad lifestyle. Spending half of the year in South Africa and the other half travelling Europe carry-on feeds her curiosity for new experiences. Reading is her perfect me-time, and her current favourite book is "Tools of Titans" by Tim Ferriss.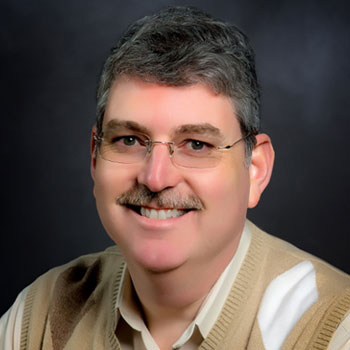 Pat became a partner of In Transit Studios in early 2015 and is the "go to" for all things SEO, Database work and more. In a world of dog eat dog competition, particularly in the web design field, Pat stands out as someone who is honest, forthright and works with the upmost integrity and desire to help not only his clients, but his associates around him. This has led to a very successful trade of value and skill sets between him and In Transit Studios.
As the owner of O.T. Web Designs, LLC, Pat has handled and managed the needs of small businesses ranging from site designs, backend portals, advanced SEO campaigns and more. Pat has been an invaluable asset to In Transit Studios with his knowledge of cpanel platforms like phpmyadmin and mysql. His knowledge of SEO, Google Analytics and Google Web Masters help achieve results for business wanting to get found online. Josh and Patrick have collaborated on several projects and have handled everything from sites with basic SEO packages to advanced backend platforms with user registrations and more.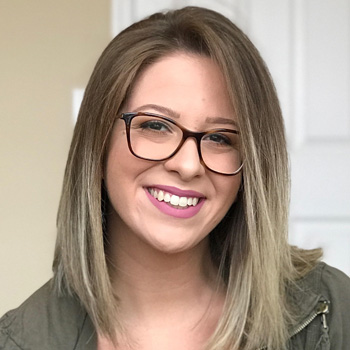 Jackie is a 2016 graduate from Youngstown State University, where she earned her BFA in Graphic + Interactive Design. Jackie moved to Columbus, OH in February 2017 with her husband, and she is loving this new adventure. Since relocating, Jackie has worked with Mount Carmel Health Systems, Big Lots, and has recently joined the InTransit team!
Jackie is a go-getter and is always on the lookout to further her skill-set and excel in the design world. She has experience in both print and digital design, so she knows her way around Adobe Creative Suite. Some other skills Jackie has include: package design, logo design, branding, and a bit of web design and photography.
When she's not working, Jackie enjoys spending time with her family and watching the Ohio State Buckeyes. She loves to keep up with the latest Netflix shows, and she quotes movies ALL the time. Jackie is also currently on a quest for the perfect cup of coffee.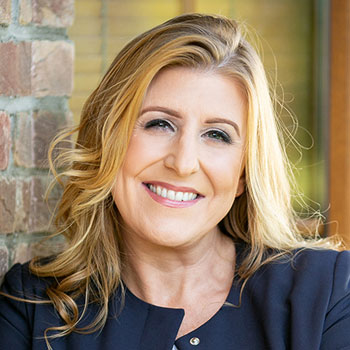 Amanda has recently begun to work with Josh and In Transit Studios and has a passion for web design that's optimized for conversion and UX and design in general. She comes from a marketing background and since getting her hands dirty with Joomla in 2013, caught the bug for website design. Having self-taught herself WordPress she went onto to do a degree in digital design, innovation and technology in 2016 in Dublin, Ireland to future proof her skillset.
Amanda is founder of Itchy Fingers Designs which delivers web design and digital marketing services to businesses. She brings an eye for design, with high attention to UX and functionality along with advanced knowledge in CSS & HTML and loves to create designs people love to use. She is always increasing her skills and knowledge and is currently learning Adobe Premiere Pro. Amanda values work that has a positive and meaningful impact in people's lives both on a personal and professional level.
Originally from Dublin, Ireland, she now resides with her husband and son in the midlands of Ireland. When not designing, Amanda can be found teaching a local Coder Dojo class to kids and traveling frequently in their motorhome. They enjoy being outdoors, trying new restaurants and wines and are currently learning to surf.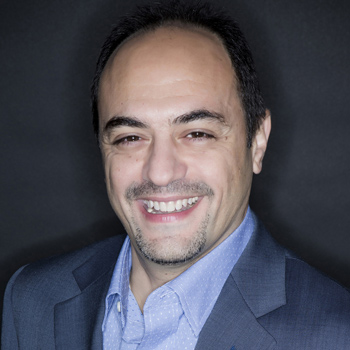 Part-time geek, full-time father, husband, music & soccer player!
Amr has one of the shortest & hard to pronounce names around! Because of that, he has earned a few nicknames like "Amor", "The Website Plumber" and "The Internet guy."
He is a certified Online Business & Technology consultant specialized in Internet Technology, he spent many years working for software & SaaS companies as a Director of Customer Success & Implementation. This enabled him to foster strong relationships, helping his clients solve problems and become more efficient at what they do!
Amr has left the Corporate World and started a small Technology consulting business aiming to help small biz owners and start-up entrepreneurs do the same thing, by taking the "Digital Pain" away from them!
He works in partnership with In Transit Studios, Designers and other Creative Persons to support and provide them with all the "website plumbing" services like server & email configuration, DNS setup, Hosting & Website Migration etc.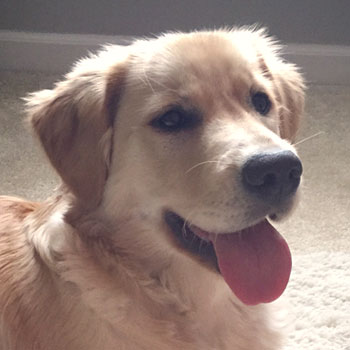 Daisy Lou was added to the Hall family in December 2015 and quickly joined the business as Customer Relations. Though she's been caught sleeping on the job numerous times, she has retained her position due to her undeniable cuteness and adorable features.
When Daisy's not attending to customer's needs and filling up Facebook feeds with pictures from her owners, she can be found playing with her favorite frisbee and rope, begging for leftovers or getting her beauty rest.