Visit the brand new The Refuge Ohio Website
It was a privilege to redesign the website for The Refuge Ministries, a Drug Rehab Christian Ministry Helping Men & Women Break Free from Drug Addiction. They previously had a dated and messy WordPress website that they were struggling to manage themselves. Their message was also unclear and they felt the old site didn't represent the meaningful and impactive work they do. It also didn't work well on mobile.
We worked with them on clarifying their mission, vision and goals for the site and built a modern, engaging and visually compelling site that is already helping their website users by connecting people with the right information to get help and increase conversions for their donations.
The site is mobile friendly, fast and is optimized for SEO with the top terms they wanted to target for Drug Addiction and Rehab services in Columbus Ohio. We also made sure the site has the tools in place on the backend so the staff can effectively add and manage events, post news and blogs and make content edits quickly. We offered custom training to help them feel comfortable with the site before we even launched.
They were a great team to work with and I think we can speak for both parties by saying that we are ecstatic to see the new site go live and can't wait to hear about how many lives are impacted through our hard work on this!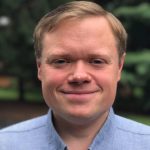 Tom Orr
I've gone through several different website builds and redesigns with a number of companies over the years. Working with Josh and his team at In Transit was unquestionably the best and easiest experience of any of them. We had them redesign an existing site to make it cleaner, sleeker, and easier to use. In Transit not only did that, but they also had a number of other suggestions to improve the content and existing site structure. I would highly recommend Josh and his team. They were great to work with all the way through the process.
2019-09-25T21:41:02+00:00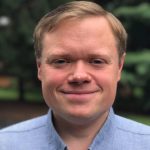 https://intransitstudios.com/testimonials/tom-orr/