Check out the new site!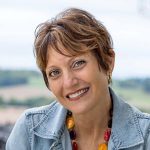 Rolynda Tassan
My experience with In Transit Studios was exceptional! I knew how I wanted my website to look, but had no idea how to get there. Josh listened to what I wanted and had so many great ideas and suggestions! I am not tech savvy and had many questions. He answered all of them and made sure I understood what was going on every step of the way.
In the beginning, I went with another web designer to save money. Believe me, I got what I paid for! I turned to Josh for help, and never looked back. I am thrilled with the professional easy to navigate website he designed, and couldn't be happier with the customer service. In fact, I was so impressed with Josh's knowledge and professionalism, I asked him to design my logo and business cards too! I highly recommend In Transit Studios!
Rolynda Tassan, Children's Book Author www.rhtassan.com
2017-01-14T17:54:05+00:00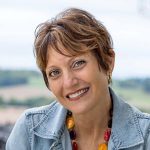 My experience with In Transit Studios was exceptional! I knew how I wanted my website to look, but had no idea how to get there. Josh listened to what I wanted and had so many great ideas and suggestions! I am not tech savvy and had many questions. He answered all of them and made sure I understood what was going on every step of the way. In the beginning, I went with another web designer to save money. Believe me, I got what I paid for! I turned to Josh for help, and never looked back. I am thrilled with the professional easy to navigate website he designed, and couldn't be happier with the customer service. In fact, I was so impressed with Josh's knowledge and professionalism, I asked him to design my logo and business cards too! I highly recommend In Transit Studios! Rolynda Tassan, Children's Book Author www.rhtassan.com
https://intransitstudios.com/testimonials/rolynda-tassan/