"The more you give, the more you get."
– it's true in every situation in life. It's especially true when it comes to your web presence and your online success, or lack there of. I'm not talking just talking about investing in the website design, I'm taking about the process of giving to your website what it needs to have success on the magical, complex world of the inter webs. Though every site has different needs and every company is battling time and budgets – there are some universal steps that can be taken when
building a successful web presence
. In my time of running In Transit Studios and to this point, developing web presences for nearly 100 clients, I've learned a lot. Here are the 5 steps I recommend taking:
---
1) Plan It
Before we (or your web developer) begins to write any code or starts designing your site, it's important to plan it out! This will save time and money on development, it'll give you a better understanding of what your customers will be looking for and will give you the best chance of actually enjoying the website creation process. Here are a few things to consider when planning out your site:
Strategize and layout – 

This would include page and menu layout, colors, graphics and the look and feel of your site. This should all be decided on before a developer begins designing the site.

Get to know your demographic – 

Think about what and who your website is for. If you're an eye surgical center for example, you may want to have a bigger font size. If you're selling clothes or products to ladies in their 20's and 30's you may want to have links to your instagram, pinterest and create a vibe that is going to attract them. Cater your website to your ideal customer.

Create strong call-to-actions – 

You have to tell your customers what to do when they hit your site. You have less than a few seconds to grab their attention, so plan out your call to actions. (ex: call, email, request a quote)

Decide on popular search terms for site – 

Ask yourself this question – What would people search for to find my site? I recommend taking the top 5-10 terms and using those as keywords and page titles for the website.

Create page content – 

Google LOVES original content. Good content to be exact. So take time in developing the verbiage for your website pages. Be very intentional on what you want to put on the home page as google will generally pick this up first. You can also create content that's geared towards your top SEO keywords and terms.

Organize site images and graphics – 

There's nothing worse than sporadically sending images, graphics and content to your developer when he or she is underway with development. That will not bode for a healthy development process or future relationship. Try to organize as much as possible before starting on the actual website design.
---

2) BUILD It
This is a gross summary of the website build process, as all website design (even "simple ones") require advanced knowledge and work to be done right, but here is a basic summary and checklist of things that should be included in the actual development of your website.
Build website layout, design and pages – 

There are numerous ways to build a website and several platforms to choose from. I recommend wordpress as it's the best for managing and editing and it's ideal for SEO purposes. There are several "do it yourself" platforms out there but unless you're design and tech savvy and want a website that is not built for growth and success, you need a partner to build your presence correctly. It's worth the investment to find a great website developer. You'd be surprised at how long the relationship will last. Web design is not a one and done service. Not if it's done right 🙂

Implement all plugins and functionality – 

This may include setting up a blog, adding special widgets like calendars, event plugins, etc on a website. Be sure to figure out what functionality you want before the site is being built. Adding features like this can be very time consuming and tricky to do it right and work nicely with your site.

Create basic SEO framework – 

Once you figure out what terms people will use to find your site or services online, I recommend creating a few pages specifically around them to help your basic SEO rankings for your site. This will also lay the ground work for more advanced SEO work down the road.

Optimize site for responsive design – 

Responsive design is making sure your site responds to the device it's on. Mobile and tablet use to be specific. Have you ever looked at a site on your phone and had to pinch and drag and move around? It's terribly inconvenient for the user. Google also now "dings" sites that aren't mobile friendly so it's absolutely critical that your site is responsive.

Make sure all contact forms are working – 

Be sure, I repeat, be sure to make sure ALL contact forms and notifications are getting through to the email they need to go through before going live. Depending on your email host, spam or filter settings, emails can frequently go to the spam folder or just not go through at all. To resolve this, it's usually a combination of working with a developer, an IT company and the host.

Make all final tweaks and additions BEFORE going live – 

When a site is live, there's bound to be a few final tweaks and changes here or there, but I recommend trying to limit any edits while live. If you're promoting the site and people are looking at it, there's nothing worse than them seeing a glitch or down page while it's being worked on.
---
3) SHARE It
Most companies stop here, but when it comes to building a successful web presence, you're only half way there! Spread the word about your new website! When your website launches, nobody is going to know unless you tell them. Even more important, if your website is brand new, it's a baby on the internet. Driving as much traffic as possible to the new site will help google index it and will greatly increase your SEO rankings. Here are some areas to consider when sharing your new website:
Social media – In this digital age of social media, you have access to free advertising everywhere – USE IT! Post on facebook, linked in, where ever you have an online presence or following. Be sure to also tell your following WHY they should check out the new site. Get their feedback and offer them value if possible.

Send email newsletter – 

Email newsletters can be abused and turn people off so it's careful to use this wisely, but this is a great way to let people know about your new site. This can also be used for coupons, specials or anything that adds value to your customers. Make them WANT to see your new site.

Let friends and family know (word of mouth) – 

There's still no greater referral than word of mouth. Have your friends and family check out the website. Get their thoughts and constructive criticism! This will be great feedback to consider when making additions and changes to the site.

Notify any publications, groups, etc – 

If you're involved with any networking groups, chamber of commerce or councils, be sure to let them know as well.
---
 4) GROW It
Post blogs – Companies with blogs on their website generally drive between 30-40% more traffic than their competitors. Blogging takes time, effort and sometimes it's a part time position, but it's worth it. Good, content rich blog posts can drive traffic from all over the internet. I recommend always posting to social media outlets and being sure to give the most value as possible to your network. Side tip – don't write junk posts. Take time and put effort into creating articles that people will read, enjoy and use for themselves. Adding value here is the name of the game. Oh…and google LOVES blogs. Make google happy!

Invest in SEO – 

An SEO investment will look different for every business. Depending on what terms you're wanting to push and how competitive the market is, pricing will fluctuate drastically. For example: if an auto repair shop wants to target "Auto Repair Shop [small town name]," the likelihood of that pulling up higher on google is far greater than "Auto Repair Shop [big city name]." The competition is far greater for the later. Companies pay thousands a month for certain terms, but if it's getting you results, it's worth it.

Add new content – 

Adding new pages and content are a great way to show google that your site is "Alive." If your site is just sitting there and no updates are being made, it can effect your SEO ranking dramatically. New content is also a great way to keep people interested in coming back to your site. It's recommended adding pages and content every 3-6 months if not more.

Add new reviews and testimonials – 

Website users want to see the most recent reviews and testimonials no matter what the industry. If you view a website and see reviews from months or years ago, you'll wonder if the service is still as good as it was then, right? Try to update testimonials as much as possible! This may require you to ASK your clients for good reviews. Generally, the people who write bad reviews will do it more often than those who have had good service, so ask your clientele to post their

positive

 reviews on your facebook, google+ page if possible or they can send a review by email. Whatever way you can drive positive reviews for your business, do it!

Post projects or new work – 

If your business is project based, create your website to be able to easily post your new work! This is a great way to keep people coming back to your site and for it to feel relevant, fresh and updated.
---
5) MAINTAIN It
Protect your website!!! – It's more important than ever to have a website security plan in place as websites are getting hacked left and right these days. It doesn't matter what platform you build through, whether your website is small, large, non profit or for profit, websites are simply getting hacked constantly. In fact, your site is just waiting to be hacked unless you have a security plan in place. Losing SEO ranking, being blacklisted from google and giving out valuable information are just a few of the reasons a hack can be potentially disastrous. Good news is, we now offer a website security plan to make sure your site is as protected and secure as possible:
https://intransitstudios.com/website-security-maintenance-plan/

Keep it fresh – 

It's important to keep your site fresh. This may include changing out images, content, etc. You'll want to make sure your site is updated and streamline with your business. For example, if you add a new service or staff member, or if you loose a staff member, you'll want the site to reflect that immediately. I've seen several situations where businesses have had out-dated information like addresses or contact information and it can be a huge pain for the business and customers who are wanting to get the right information. Keep it relevant, keep it updated and keep it fresh.

Analyze traffic – 

Google analytics is a wonderful tool. You can track your site stats including page views, search terms, user behavior and more. If you're a part of our website security plan, you'll get full access to your analytics and can view all your site stats at your convenience. Analyzing your site traffic is a great way to see what pages are most popular, what's working for your site and what's not. You can adjust your website design and layout to cater to your customers using what you can see via google analytics.

Change out passwords – 

It's good practice in general to change your passwords periodically. It's even more important when it comes to your website with website crawlers, web spiders, hackers and more. I recommend changing out your passwords every 3-6 months if possible. ***Just be sure to keep record of them!***
---
So, there are the 5 main steps I recommend for building a successful web presence. All of these things combined will lead to a…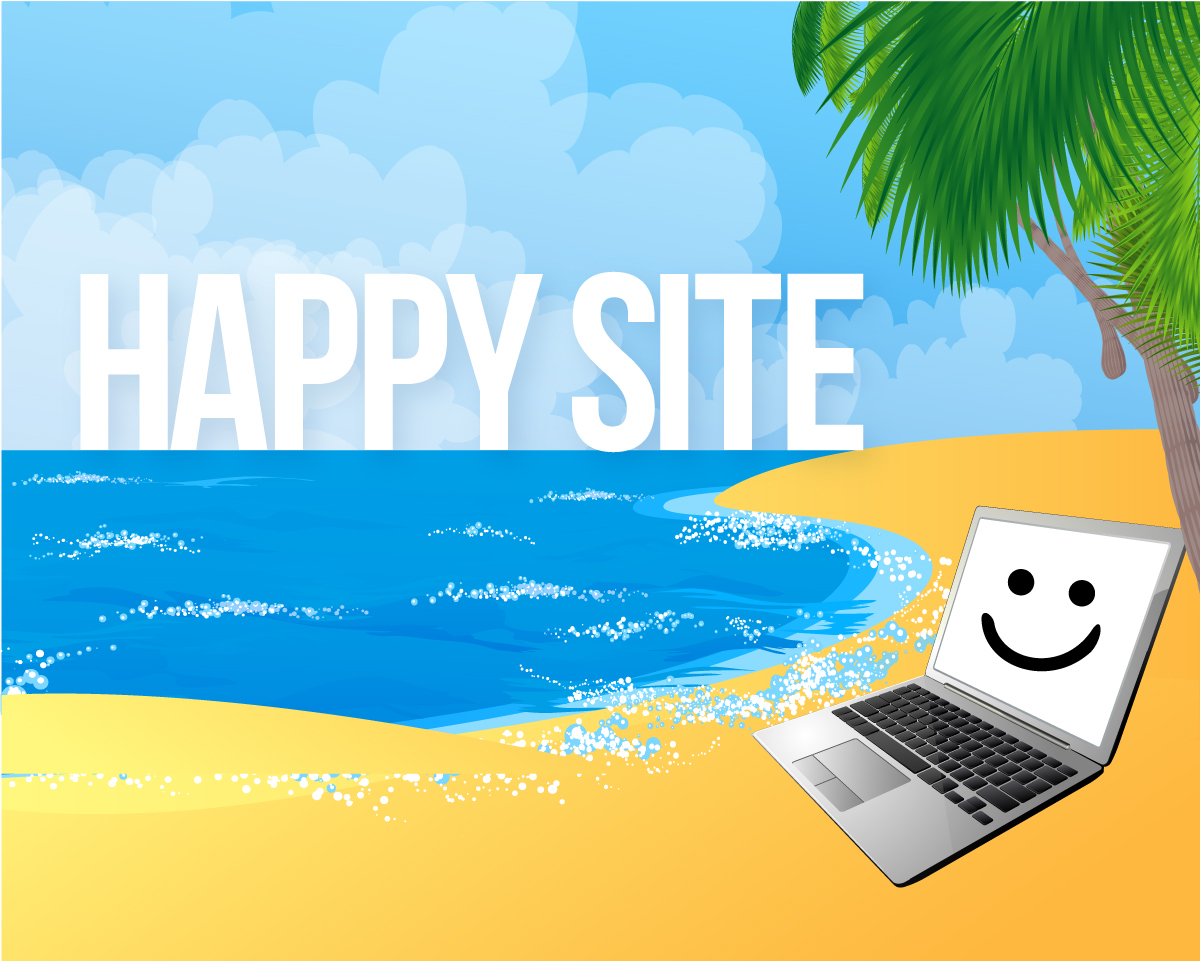 As you can see, developing a strong web presence is detailed and extensive if done properly. This is all just a summarized version of the process and that's why you need a developer and partner to work beside you in the wild, wonderful, scary, every-changing world of the web. I hope this article inspires you to maximize your online presence and truly hope that putting these processes in place will help you grow your business! I also decided to do my first video tutorial going over these 5 steps. Watch below!
Cheers!
-Josh