1) Make sure your website is responsive (mobile ready)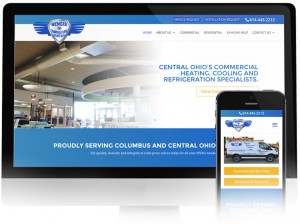 Giving your customers a user-friendly, pleasing experience on their phone is more important than ever. Mobile web traffic is already exceeding desktop use in many industries and according to Forbes, mobile traffic will completely dominate desktop in 2016.
What does a responsive website mean? It means a website realigns and adjusts to your screens size without you (the user) needing to scroll in, out and around the screen. Google on April 21st, 2015 released "Mobilegeddon," which shifted internet rankings dramatically to sites that weren't responsive. Bottom line, if your site isn't mobile friendly, your google search traffic is already suffering dramatically. And forget about creating a "separate mobile site," that's so 2013. Yep, the web industry moves that fast.
So no matter if your website is old or new, if it isn't mobile friendly, be sure to get it redesigned and responsive.
2) Invest in SEO and create content-specific pages/blogs
Abe Lincoln once wisely said, "Content is King,"….was that Abe? Well I'm not sure who coined that phrase but in the web industry it's totally true. In fact, one of the best practices for driving organic traffic to your site through internet searches is recent posted content that is specific to your services, location, etc.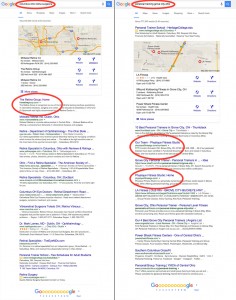 The examples in this image show the power of just our basic SEO work. A recent client of ours, Physique Fitness Studio is a very unique fitness studio located in Grove City, Ohio specializing in personal training, yoga and more – we developed pages on their website with specific content so that users would find them when looking for those services (i.e. – yoga, personal training, etc.) We applied the same basic SEO knowledge to another client of ours, The Retina Group, and had tremendous success with several keyword searches, even passing up their main competition for the first spot in the organic results on google!
Certain industries will make it much harder than others to pull up on the first page of google depending on the competition and number of companies in the area but rest assured this is the best way for google to find your site. I recommend creating fresh content that adds value to the customer or user. Updating your site, whether it's posting a blog, creating new pages or revising old pages is a great way for google and other search engines to know that your site is still alive. If you're interested in getting more information on how SEO can help drive customers to your website, we now offer a basic and advanced SEO plan.
3) Revamp your website design and/or images
There is no better way to deter a potential customer from your site than horrible images and bad design. If you're using cheesy stock photos or pixelated images, you're just begging for people to bounce off your site in a matter of seconds. The fact is, in the 21st century, we're all visual. Even if you're not creative, you're still visual. We're constantly bombarded with ads, commercials, visuals and images that have made you prone to good design. That's why having a professional, eye-pleasing website is more important than ever.
Studies show that a user will make a decision in less than a few seconds as to whether they will continue on your site. So…make them say "wow," or at least make them want to continue on your site without knowing it. Be sure your site is modern, fresh and has a great design.
4) Create specific call-to-actions for your customers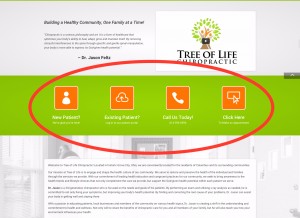 When it comes to website users, people want to be told want to do. No matter what your business is, your customers are getting on your site to either get information, contact you or to be told what to do. I recommend having specific call-to-actions for your clients to help them reach their goal as quickly as possible.
A call to action might be:
Call, Email, Request Service, View Our Work, etc.
The goal of a website is to get your customers the information they're looking for as quickly as possible. You'll loose your user in a matter of seconds if they have to dig and search around for it. Be specific and create vivid call to actions for your website users.
5) Keep your site updated, secured and backed up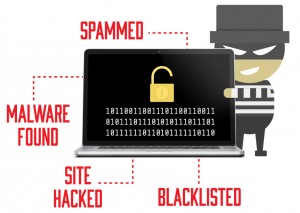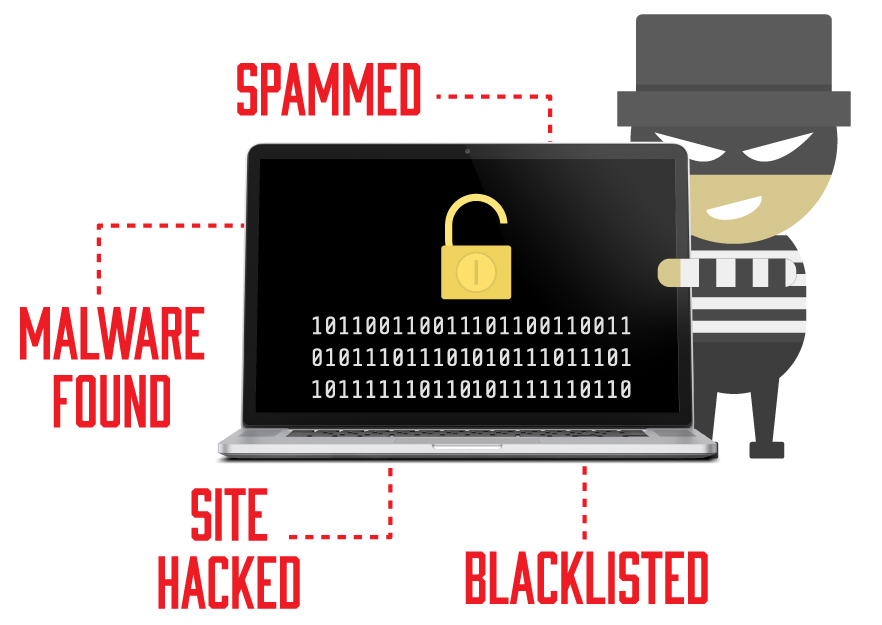 It's more important than ever to keep your website updated and protected from malicious code, hackers and potential website breaches. While there is no guarantee anything on the internet can be 100% secure, there are precautions that can be taken to prevent potential hacks and site infections.
When a website is hacked, it can be devastating. Not only will you potentially lose your current website and all it's latest data but it will have a drastic effect on your google rankings and SEO standings. It's not only important to have a Prevention Plan but also a Backup Plan in place.
So, how do you go about keeping your site updated, secured and backed up? Well, it just so happens that In Transit Studios now offers a Website Security & Maintenance Plan to keep your website as secure and protected as possible. I've used these tools for In Transit Studios after having been hacked in early 2015 and it's worked marvelously.
Find out more about our Website Security & Maintenance Plan.
6) Get the word out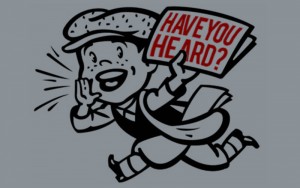 Getting your website built or redesigned is a worthy investment that is crucial to all industries in our digital age, but it's only the first step. Once your new website is live, the second step is to get the word out! People will not visit your site unless they need your services at that moment, are looking for information or if they're invited to! Notice, I said "invited" not "told." Try not to be too bossy when using call to actions for people via social media or email. I recommend politely and carefully using social media, emails, newsletters and other forms of telling your network about your new site.
When you get your website redesigned, revamped or even built from the ground up, the worst thing you can do is let it sit there – it wants visitors, it wants to be found and to be liked by all it's new viewers. There's no better feeling than being proud of your online presence and actually wanting to send people there and if your site is a good representation of you and your business, it'll lead to customers.
---
So, there are 6 tips for your website in 2016! Remember that the web industry moves faster than the speed of light, so be ready for change and make sure your site is not falling behind the curve and your competition. As always, if any of our services can be of help, contact us!
Sources:
http://www.forbes.com/sites/jaysondemers/2015/09/29/the-top-7-online-marketing-trends-that-will-dominate-2016/
http://venturebeat.com/2015/06/12/take-notice-mobilegeddon-is-real-and-its-here/
https://www.nngroup.com/articles/how-long-do-users-stay-on-web-pages/