Check out the new site!
www.ProductionPlusCorp.com
Production Plus Corp., makers of the patented Magic Rack® needed to have an online presence that represented their product and services along with making it easier for their clients to order their products online. We partnered with them to create not only a new website and online presence, but marketing materials, business cards, brochures and a professional pull out banner for trade show events.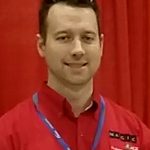 Donovan Dixon
"Josh is very professional and talented in what he does. We hired him to do a new website and were so impressed with his abilities that we ended up totally redesigning our marketing campaign. He did an excellent job with our business cards, brochures, pop up banners, and not to mention a very nice website. We love how modern the design and functionality is and I HIGHLY recommend In Transit Studios!"
Donovan Dixon, Fabrication Manager Production Plus Corp.
2016-04-18T13:26:55+00:00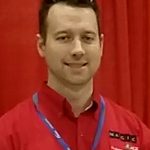 https://intransitstudios.com/testimonials/donovan-dixon/